I am a very lucky girl after a rather successful season working the Grater St Louis Renfair I found out about a steampunk convention in the planning stages.
http://rose-society.org/index.html
I am makeing several one of a kind pieces using altered found clothing and trims. Come out and see me so I can take pictures of everyone's cool outfits since I will be stuck at a table most of the time.
So far this is the true masterpiece of what I have completed but there will be much more to come. The bolero is still very much a work in process as I am sure you can tell from the pins in it.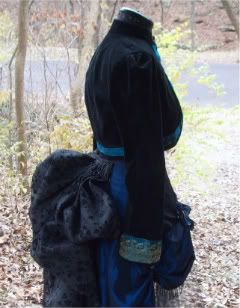 (
Collapse
)